Resources to help you build
your brand presence.
Digital Marketing
+
Brand Strategy
+
Graphic Design
Marketing Action Plan Worksheets
These ppt. worksheets lead you through the process of developing a one year action plan detailing objectives, tactics, KPi's and budget. You still have to do the work, but this creates a very succinct presentation that you can then easily share with your GM, CFO, CEO, etc for strategy meetings and budget sign off.
There is an added excel file that has an "at a glance"  full year calendar, that you can share with your marketing team to build out each marketing channel and align all initiatives.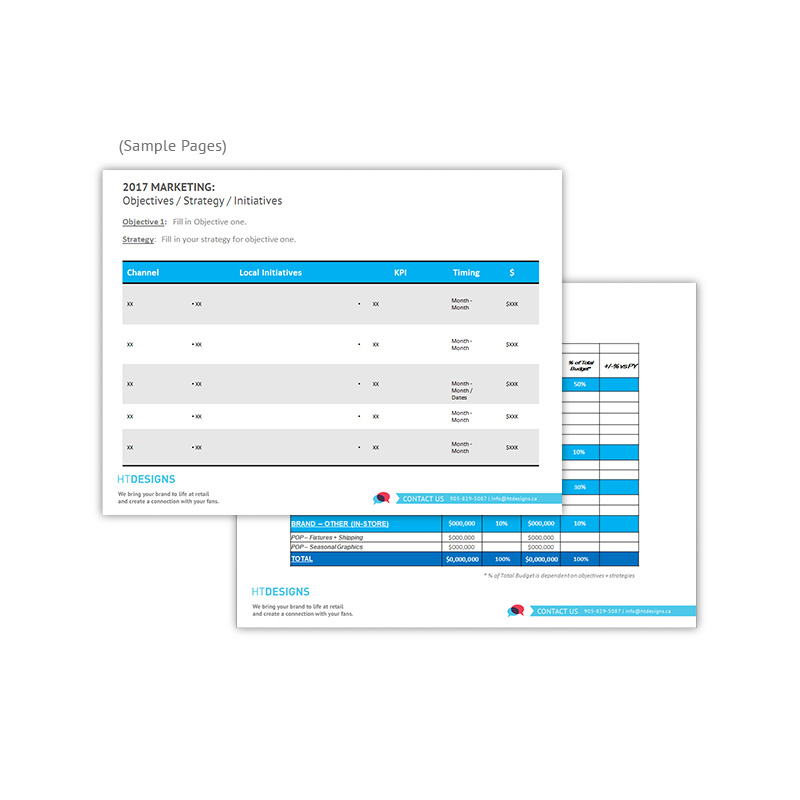 IT IS TIME TO TAKE ACTION:
Please complete this form and click the button below and a link will appear for immediate download as well as emailed to you to download at your convenience.
*We hate SPAM as much as you do, and promise to keep your email address safe.